17011
« on: June 20, 2010, 06:57:37 pm »
Another Lemon Drizzle Cake.
85g Butter or margarine.
170g Sugar
225g S.R. flour
1 egg
140g milk
1 lemon, the rind (carefully removed) and the juice.
115g Granulated sugar
Place the 170g sugar and the thinly pared lemon rind in the TM bowl, grind 10 sec/speed 8.
Add the butterfly and then the butter and beat 5 minutes/speed 3, stopping occasionally to scrape down the mixture.
With the motor running at speed 3 add the egg and the milk Remove the butterfly and if needed scrape down the cake mixture.
Add the flour and mix 20 sec/speed 3. Use your spatula to mix in any residue flour.
Place the mixture in a lined loaf pan, mine measures 19 x 9 x 6 cm.
Cook in a preheated oven 190
o
C (170
o
C fan assisted) for 45 mins, my cake took 50 mins.
Mix the granulated sugar the lemon juice and spread this over the hot cake.
This recipe was given to me by a friend when I was living in Bahrain in the 80ís(I believe it's a Mary Berry recipe). I have adapted it for the TM. In the original recipe soft type margarine was used, which gives a softer batter. Over the years I have changed it to using butter. Also I now make the drizzle topping. In the original recipe you just poured the juice of the lemon over the hot cake. I find that lemons differ so much that it you just pour the juice over the cooked cake it can make it sour but you may like this version.
I have lost count to how many people I have passed the original recipe onto. Enjoy!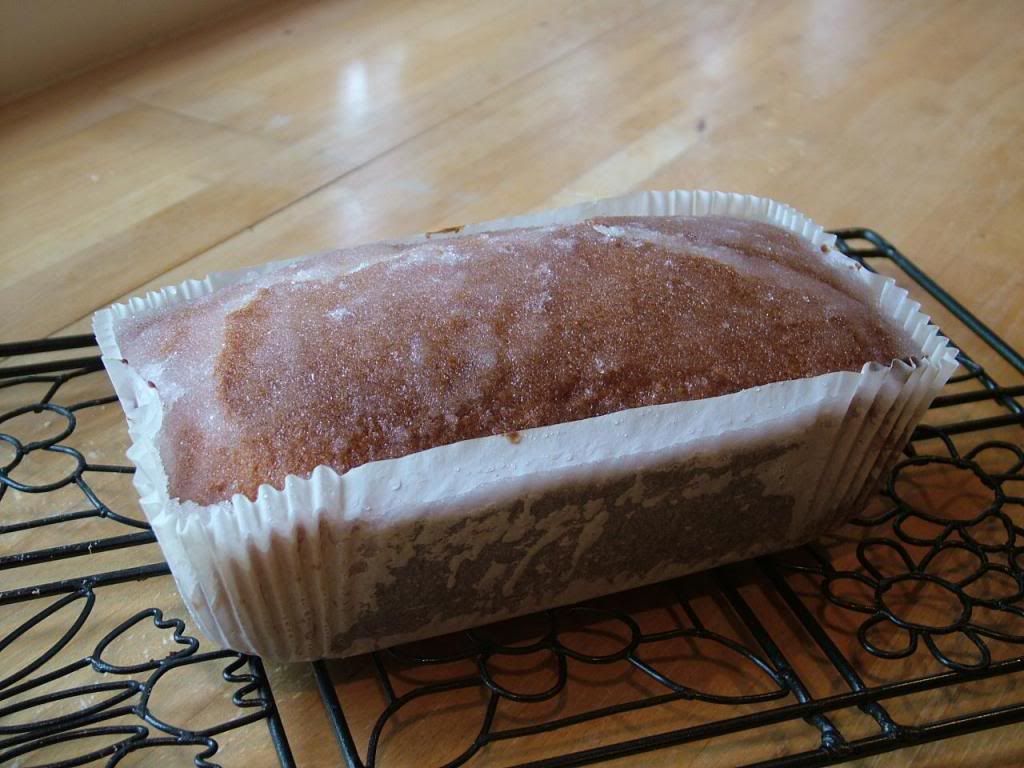 members' comments
saffie00 - This is the first successful cake recipe I have made in my new Thermomix. After countless flavorless disasters, my husband and I managed to make this recipe in the Thermomix and it is divine. Kids love it too. Thank you for sharing, and giving me a little of vote of confidence to continue experimenting.
bickie - Great recipe, thank you for converting. Just the right combination of tang and sweetness. And the crumb not too over processed. I think your method of creaming butter and sugar first makes the difference. My family had asked me to stop doing thermomix cakes and go back to kitchen aid cakes as they didn't like the texture. This was a last resort test - and passed with flying colours.